Contributed by Ariel Annon, Teacher & Local Communications Coordinator,
ILSC San Francisco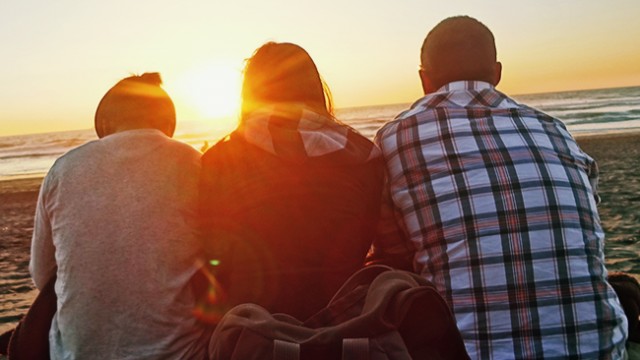 San Francisco's rent prices may be through the roof, but that doesn't mean you need to go broke to experience The City By the Bay in style! Not only is it possible to tour on a budget, there are tons of free events and concerts to check out as well.
Events
There are a handful of websites that are updated daily or monthly with information about free things to do both in San Francisco and other cities in the Bay. These range from free admission days at museums to free circus classes! Check out these websites to see what's happening near you:
Funcheap: If you're looking for something free or cheap to do over the weekend or on any random day of the week.
UpOut: If you want to get comped tickets to events or clubs, or to see SF like a local.
SfStation: If you're interested in free or cheap tickets to concerts or films.
Food
There are plenty of places to eat for cheap around SF! Start by grabbing some dumplings in one of the many shops in SF's Chinatown, or heading to The Mission for a delicious burrito. You don't have to go far to find cheap, delicious eats! We also have The Melt or Lee's Sandwiches right by our very own ILSC San Francisco!
If you're interested in a variety of food trucks, free performances, and general awesome San Francisco culture, check out First Friday's in North Beach or Off the Grid in Haight.
Drinks
SF has plenty of happy hours with half-off drinks or bottomless mimosas…yum!
Check out Uno Dos Tacos in SOMA from 4-8 pm Mon-Sat for $6 margaritas, $5 sangria, and $4 for all beers, or Murphy's Pub for $4 beers from 3-6 pm every day.
Museums
If you time it right, you can go to almost every museum in San Francisco for FREE! Some museums are always free and others are free on certain days in the month. Check out the link for more details.
Festivals
The Bay Area has tons of annual free music festivals for locals and tourists alike. Check out Hardly Strictly Bluegrass or Stern Grove Festival to get you started.
Baseball
If you don't mind an obstructed view and a unique experience, head over to AT&T Park to see the game for free. There's a section under the left-field bleachers where you can stand and watch the game with other keen fans (who are also on a budget).
Theater
Tickets to see a show at the world-famous Orpheum Theater can be upwards of $200! At first it seems like theater-goers just don't have that option here…but San Francisco pulls through once again with a pre-show lottery. Just show up two and a half hours before the show and submit your name. Each person can win up to 2 tickets for only $29 each!
Tours
If you're up to the task, you can plan your own tour around the city with recommended guides online, like this self-guided tour for the Mission District's famous murals. There are also many tours for under $15 or just donation-based.
________________________________________________________________________________________________________________

Comments
comments