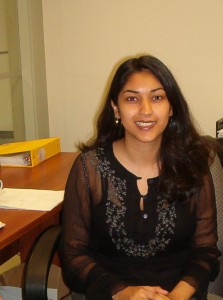 After the disastrous floods that ravaged the country of Pakistan, it became essential to step up to do my part. As a Canadian-Pakistani who has visited the country numerous times, I felt personally affected by the thought of the destruction that continues to take place, not to mention the countless people suffering without homes, clean water, food or safety. For a country that struggles to begin with, this blow just seems insurmountable, but ILSC-Montreal is committed to helping.
With the help of Jeannie Buso, Pascale, and Hatty Rittling (ILSC teachers), we were able to hold a Candy-o-Gram event from September 1-3, 2010. The students responsible for the event did an amazing job organizing and promoting the sale of thoughtful messages that they would deliver to others in the school, along with candy. It was such a success that the sale was extended, more candy was bought and we ended up raising $300 for the Pakistani cause!
Since ILSC will match this donation, as well as the NGO that the money is being sent to Omair Sana Foundation (OSF) this raises our current total to $1200!
Next on the fundraising agenda is an authentic Pakistani "Mela" or fair. On September 24th, from noon to two o'clock, the ILSC-Montreal common area will be transformed into Little Pakistan! There will be an array of stalls to visit ranging from delicious Pakistani food, henna tattoos and fortune telling to Urdu name writing, beautiful jewellery and a raffle. Prices for items will be very affordable (50 cents – $5). Once again, with the help of ILSC-Montreal's students, staff and administration we are hoping for a great turnout and of course, a lot of money raised for the flood victims in Pakistan.
I find it so touching that the ILSC community has opened its hearts and wallets for this cause. It makes me proud to be part of the ILSC family!
So, this Friday, don't run home after class! We hope to see you at the Mela in the common area where you'll be introduced to Pakistani culture. Join the fun, have lunch with us and enjoy the music!
by Najma Ali-Secours
Comments
comments