So you're thinking of studying English in Sydney, but still a little unsure if Sydney is the right city for you? Well, I am here to give you 10 reasons why Sydney is the best place in the world to study English! (Well, my list is actually way longer than that… I just couldn't stop!).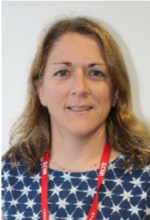 My name is Sandra, and I am the Director of Studies at ILSC Sydney. Sydney is my city, and it has changed a lot since I was a kid – it used to be a quiet city, but these days, Sydney is full of energy! The streets are filled with young people, including local university and college students who are studying for their future careers, and international students and working holiday makers who want to learn English and explore the exciting opportunities that Australia has to offer.
Now, I could start my list of 10 (or more) things that you can do in Sydney with the easy ones, like going for a swim at Bondi Beach, taking a selfie outside the Opera House, watching the New Year's Eve fireworks cascade from the Harbour Bridge, falling in love with the koalas at Taronga Zoo… but you already know all that, right? So what else is there to do in Sydney? Well… plenty! Here are a few ideas for you and your friends so you can prepare!
Sydney is vibrant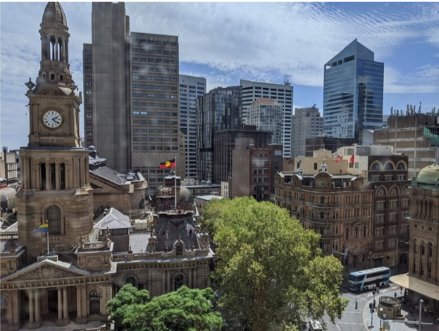 Sydney has a great vibe – if you don't know that word yet, then it's a good one to learn! There is a beautiful mix of café culture, pubs, beaches, parks, nightclubs, adventure sports, contemporary art and live music. Each area of Sydney has a different feel, from the bustling Darlinghurst known for being the centre of the spectacular Sydney Gay and Lesbian Mardi Gras Parade, to the alternative Newtown with its vintage clothing, craft beers and hipster vibe (there's that word again…).
Sydney is safe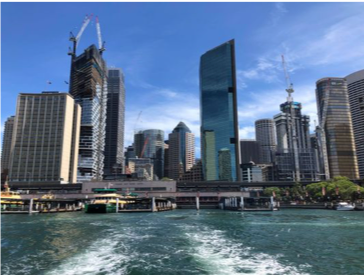 ILSC students tell me all the time that they love walking around Sydney because they feel safe. You can lie down on the beach, go shopping with your friends, go for a run in the park, walk along the water with your headphones in, visit the gym 24/7, and all the while you will feel a wonderful sense of safety and freedom. Sydney is also very clean everywhere you go, including the beaches, the shopping centres, and public transport, and I am proud to say that we have managed the Covid-19 pandemic very, very well – we are keeping safe on campus and when we're out around town, but life is almost back to normal in Sydney!
Sydney is sophisticated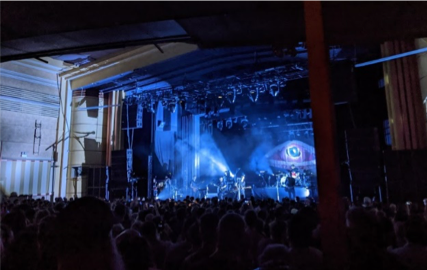 For all you art and history lovers keen on more cultural experiences, Sydney has numerous art galleries, museums, cultural events, and music festivals. Go on an Aboriginal heritage tour to learn about the Gadigal people of the Eora Nation, or attend the Yabun Festival in Glebe to celebrate Aboriginal culture and hear traditional music. Visit the State Library of NSW for historical exhibitions and cultural workshops, or the Hyde Park Barracks to imagine life as a convict in colonial Sydney. And after a hot day of sightseeing, why not do a cider tasting up in the Blue Mountains, or head to Sydney Observatory and catch a glimpse of the Southern Cross (it's not just on our flag – you'll also find the Southern Cross in the Sydney night sky!).
Sydney is delicious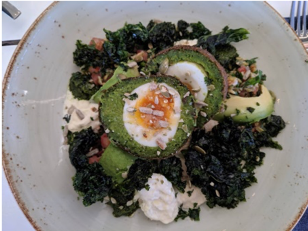 As for food… where do I start? In Sydney you can eat absolutely anything! Pizza, ramen, burgers, sushi, curry, vegemite (sorry what?), dumplings, empanadas, kebabs, meat pies… you will find it difficult to make up your mind! There are plenty of food festivals, street food markets, farmers markets with healthy fruit and vegetables, and food trucks with all sorts of cuisines. If your family back home is worried because you don't know how to cook, then tell them you'll call them from the Sydney Fish Market while you slurp down a dozen deliciously creamy Sydney rock oysters. ('Slurp' means to suck noisily down!).
Sydney is green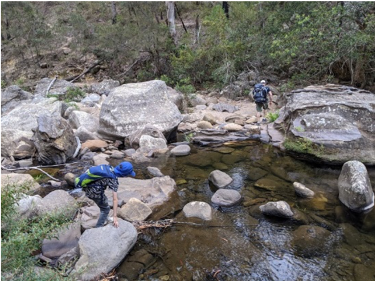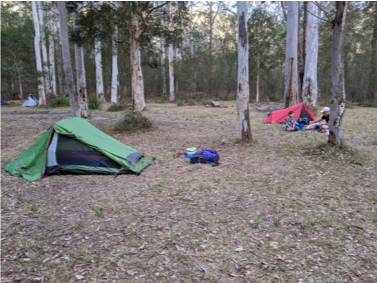 Sydney has lots of parks and green spaces, but it also has lots of bush, including a National Park around Sydney Harbour. Bushwalking is something that Sydneysiders (that's what we call ourselves!) love to do, and this is the sort of adventure you and your new ILSC friends will enjoy. The best thing is, it's free! There are plenty of National Parks around Sydney where you can find a bit of peace and tranquillity, and enjoy the smells of the eucalyptus trees and the sounds of native bird calls. You can even have a bit of an adventure exploring the creeks (small rivers), spotting possums in the trees at night, visiting Aboriginal rock carving sites, and doing a bit of rock climbing. Don't forget to take plenty of water, and wear a hat and sunscreen. And if you're feeling extra adventurous, try an overnight camping trip in one of Sydney's numerous bush campsites!
Sydney is fun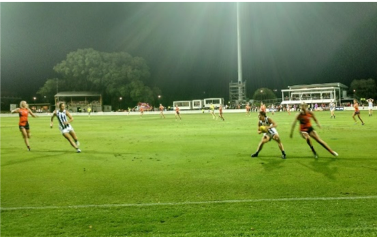 If you want to go out and do what Sydneysiders do, then try going to the footy (that's how we say 'football' – the one with the egg-shaped ball, not the round ball). The women's league often has free matches, and it's a fantastic sport to watch. There's also the soccer, the cricket, the Royal Easter Show if you love fairs and rides, and plenty of music festivals. Join a Meetup group to make new Australian friends, enrol in swimming lessons, ride a mountain bike, learn how to skate like a pro, or hang ten at surf camp with your ILSC classmates.
And don't just take a selfie in front of the Opera House – go and catch a show! Matinee sessions are cheap, and it's an absolutely unforgettable experience to sit, watch and listen to an opera at the Sydney Opera House. But if that sounds a bit boring to you, don't worry – there are plenty of pop and rock concerts where you can go and scream your lungs out!
If fitness is more your thing, and you prefer to play rather than watch, then try bike riding the 28km Seven Bridges Walk. Not only will you go across the Sydney Harbour Bridge, but you'll get to see six other beautiful bridges that span Sydney Harbour and the Parramatta River. The Darug people originally called this river and the area of Parramatta 'Baramada' or 'Burramatta', meaning 'the place where eels lie down' (you can look up the word 'eel' in your English dictionary!). And if you head out to Parramatta on the ferry or the train, try going for a dip (that's what we call a swim) in Parramatta Lake. Just watch out for the eels, though…
Your Sydney adventures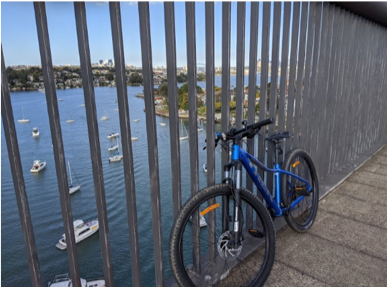 So, not sure where to start? Don't forget that your ILSC Sydney teachers (and I) are happy to help you with more ideas on where to go and what to do once you are here in Sydney! We'll keep you posted (you can learn that phrase in your English Communication class) on what's going on.
Ready to start your ILSC Sydney study adventure? If yes, learn even more about ILSC Sydney and see you soon at our campus!
Comments
comments