Contributed by Lucas Bertoli, Marketing Coordinator – Central and Eastern Europe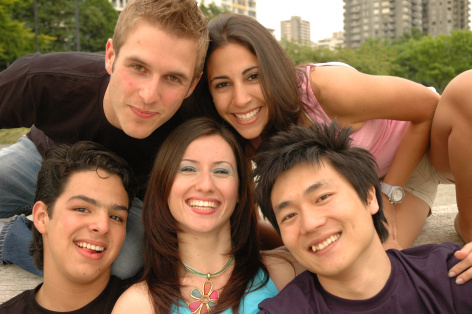 There are many important factors to take into consideration when deciding which language school to choose when studying abroad. If you're in the middle of searching for a school, you might be asking questions like:
• Does the school have a good reputation?
• Has the school been around for many years?
• What types of courses and programs does the school offer?
• How qualified are the teachers? Are the teachers experienced and caring towards students?
• Which countries/cities is the school located in?
• Does the school offer after-school activities each day?
Another important question to ask is: Does the school have a good nationality mix?
To someone who has never studied English or French abroad, this question might seem unimportant. But to students who are interested in learning a new language in the best environment possible, choosing a school with a balanced nationality mix is an important factor to consider.
Having a diverse nationality mix allows like-minded students to work together with the common goal of improving their language skills. Students are motivated to perfect their new language skills so that they can connect with their fellow students and learn about their unique cultures. ILSC is committed to a balanced student population and this is supported by the fact that our school hosts students from over 100 different nationalities! To further add to this very successful mix, I will travel to Eastern Europe in the fall. We currently have students from Russia, Ukraine, Kazakhstan, Croatia, Czech Republic, Slovakia Republic, Slovenia, Bulgaria and Belarus among our dynamic student population and we look forward to bringing more students from these regions.
In September I will be traveling to Russia, Ukraine and Kazakhstan to meet with study abroad agencies as well as potential ILSC students who are interested in studying in Canada, the USA, Australia or even India. And in November I will be in Central and Eastern Europe with the same objective, educating students on the many opportunities available to learn English and French at ILSC's seven locations, along with Communication and Humanities studies, Work Placement and University Pathway programs.
Over the last 20 years, ILSC has established a strong reputation in the language education industry. Maintaining and constantly diversifying our nationality mix is one of many reasons thousands of students choose to study at ILSC each year!
Comments
comments