Contributed by Kathryn North and Vandana Kumari from ILSC New Delhi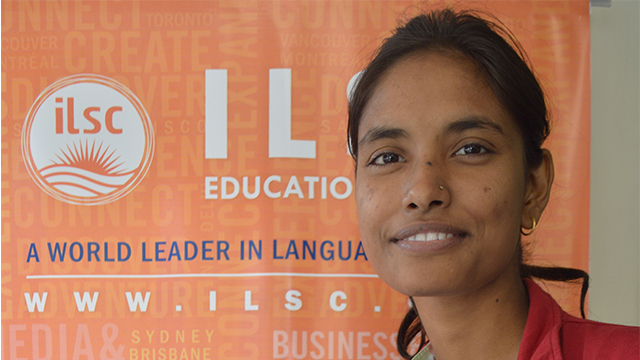 ILSC-New Delhi's Learn to Earn (LTE) program provides English and job skills training to help underprivileged young Indian women expand their opportunities for future success.
This is the story of Vandana Kumari who dreams of becoming a mathematics teacher. She believes that having good English skills gains one respect in his/her community and is an important tool for economic growth.  Her parents are advocates of her education and her father has worked hard to help his children to have more opportunities than he had. Vandana's LTE scholarship is sponsored by CIBT Education Group.
Here is a snapshot of her story so far:
Dhoti and sari draping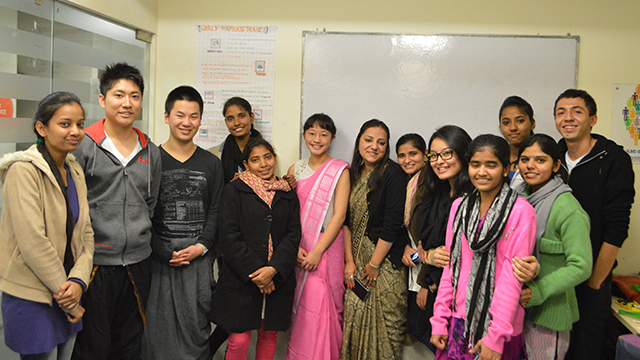 "I attended an activity; the activity was about dhoti and sari draping. We all knew how to wear saris, but none of us knew about dhotis. So we called Neeraj to drape the dhoti on two boys. We all girls draped sari on a Japanese girl. I enjoyed a lot."
Learn to Earn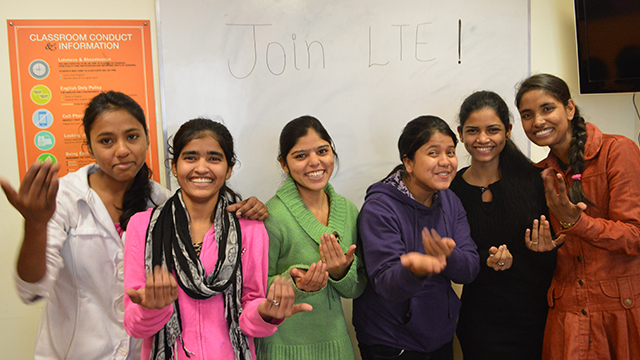 "We are LTE students. We got the opportunity to study in ILSC, and another batch was going to get the opportunity. We were inviting them to study here, because this will help them to find a better job. They will learn something, which is very useful in their daily life."
Family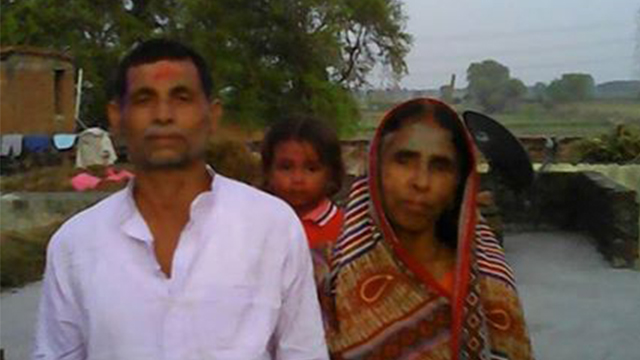 "They are my grandparents. My grandfather's name is Mr. Shiva Kumar Singh, and my grandmother's name is Mrs. Raseela Devi. I used to live with them when I was child. This picture is clicked on Holi. They were celebrating their 40th Holi together. I love my grandparents."
Comments
comments