"Life wise, I learned that despite our differences, we share a lot in common. We all care about our wellbeing, safety, and peace."

~Abdulrahman A. Alhasim
In 2009, Abdulrahman A. Alhashim and his wife Anwaar arrived in Canada to study English at ILSC Toronto. The two came under Saudi Arabia's King Abdullah Scholarship Program (KASP) designed to encourage Saudi citizens to achieve higher education credentials abroad to enhance the skills of the Saudi Arabian workforce. Under the program, Abdulrahman and Anwaar were able to spend about a year improving their English at ILSC before moving on to their higher education in North America.
Reflecting on those first days in Canada, Abdulrahman shared, "I was a bit nervous since I had to live and study in a different country and different culture; however, it was a very exciting and an unforgettable experience." The pair quickly made friends and settled into their studies to work towards their goals. In fact, according to Abdulrahman, "most of my international friends, I met them in ILSC and Toronto. Some of them are from Saudi Arabia and we do meet every now and then. Others are from different countries and I'm still in touch with them through social media."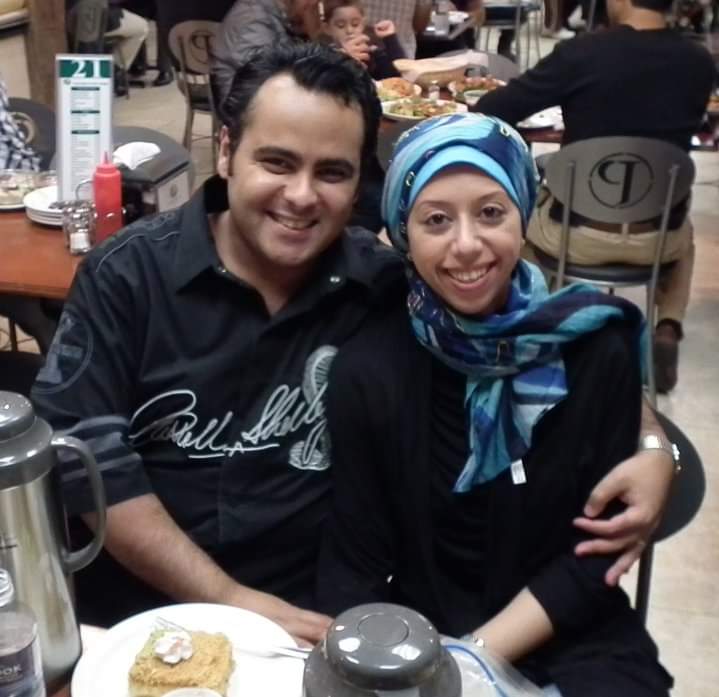 Abdulrahman and Anwaar loved learning in Toronto and made the most of their time in the city. According to Abdulrahman, the pair "lived in downtown Toronto where every service is just a few steps away," and said that he "loved hanging out with the family and friends almost every night, in our homes, coffee shops, and restaurants, and watching movies." They also visited iconic Niagara Falls twice.
Abdulrahman and Anwaar took a variety of courses during their time at ILSC Toronto, including test preparation courses in TOEFL and IELTS to prepare them to take language tests to meet the entry requirements for higher education. Abdulrahman shared that he loved all of his classes but said "probably the IELTS preparatory course with Roumy; was my favorite. Also, I loved English through film with Tino. And the vocabulary classes with Steve."
After successfully completing the ILSC program, Abdulrahman studied at York University for one semester, and then transferred to the Southern Illinois University Carbondale in the US where his wife Anwaar was also accepted to a program. Now, over ten years later, Abdulrahman is working as a Senior International Relations Officer at the Ministry of Investment Saudi Arabia (MISA). He said that his time at ILSC helped him a lot in understanding and building connections with people from another countries. "Life wise, I learned that despite our differences, we share a lot in common. We all care about our wellbeing, safety, and peace," he said.
Reflecting back on his time at ILSC Toronto and in his higher education program, Abdulrahman says, "It was a remarkable milestone in my life where I learned many things. I learned that education is not limited on age. Also, it was a great opportunity to meet people from different nationalities where I had the chance to exchange points of views which helped me to accept others and be more tolerant. I also loved traveling and exploring other places."
For other students thinking of starting a similar journey, Abdulrahman is full of encouragement. "Go ahead, and do not hesitate!" he said, "ILSC, is a great place to start learning and improving English skills on many levels. Whether the student is a tourist summer student, or has a plan to pursue higher education, ILSC it a great place to start, and all the staff and teachers there are very dedicated, supportive, and most importantly, very friendly." We're so happy that we could be a part of Abdulrahman and Anwaar's transformative learning journey in Canada and the USA and delighted to be able to share their story and their success more than 10 years later!
Comments
comments