In mid-December, Australia made the long-awaited move of reopening borders to international students, working holiday makers, and international tourists after a year and a half of closure.  Since then, demand to study in this stunning and popular destination has boomed! But like so many countries during the pandemic, Australia is suffering from labour shortages, and international students can't arrive fast enough to fill the gaps. That's why the government has implemented new policies to attract international students and working holiday makers, including unlimited working hours for students, and attractive visa rebates.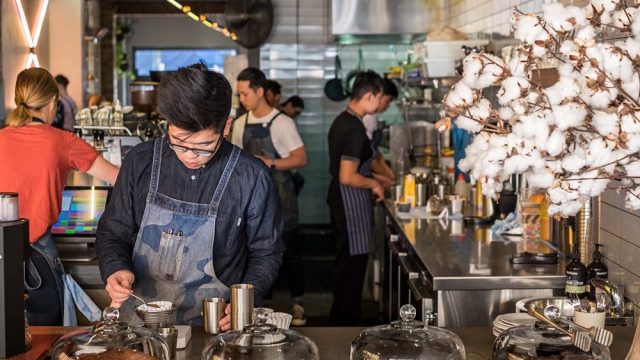 Australia's Labour Shortages – Help Wanted!
Despite the many job losses that happened globally at the start of the COVID-19 pandemic, the story over recent months has been quite the opposite for many countries. Numerous businesses in Canada, the UK, the US, and others are facing labour shortages across a variety of industries – especially, in the service industry.  Australia has been no different, with many businesses now emerging out of the pandemic unable to find enough workers to meet their business needs.  This alone makes Australia a tempting prospect for international students who will have an easier time finding and securing work to support their life and studies.
Unlimited Working Hours for Students
During the pandemic, Australia eliminated the maximum work hours allowed for student visa holders who remained in Australia after borders closed. However, the government recently extended this to include all new students entering the country on a student visa.  The government will reassess this rule in April 2022, but until then, international students can work an unlimited number of hours in any sector of the economy.  Of course, they must continue their course enrolment, and meet attendance and course progress requirements – all required as a valid student visa holder.
Rebates for Student and Working Holiday Maker Visas
On January 19th, the Australian government sweetened the pot even more for incoming students by offering rebates on Student Visa and Working Holiday Maker Visa application fees! The refunds ($630 for Students and $495 for Working Holiday Makers) are available for International Students currently offshore and arriving in the next 8 weeks, and for Working Holiday Makers who are currently offshore and arriving in the next 12 weeks. For those students fast enough to take advantage of it, this temporary rebate provides a nice bit of extra cash to use for exploring Australia or to cover living and entertainment expenses.
After so many months closed, Australia's strong efforts to attract students back to its shores highlight the importance of international education to the Australian economy and will quickly re-establish it as a top destination for students from around the globe!
If you're thinking of going to Australia to build your English or career skills, why wait? Get in touch to learn more about the English language programs, and Vocational Education and Training programs available at our ILSC and Greystone College campuses in Adelaide, Brisbane, Melbourne, and Sydney Australia. We would love to be part of your learning and working journey!
Comments
comments