Royal Roads University, located in beautiful Victoria, British Columbia on Vancouver Island is one of ILSC's reputable University Pathway partner schools. While you might not realize it, you've probably seen Royal Roads University in film – the stunning campus, with historic Hatley Castle as its main building, has been featured in X-Men, Deadpool and other popular movies. Besides being Hollywood famous, the campus offers a beautiful backdrop for higher learning and dynamic collaborative education experiences.
We reached out to Royal Roads University to find out more about the school's most popular programs, what internationals students should expect, and how they're supported at this iconic Canadian university.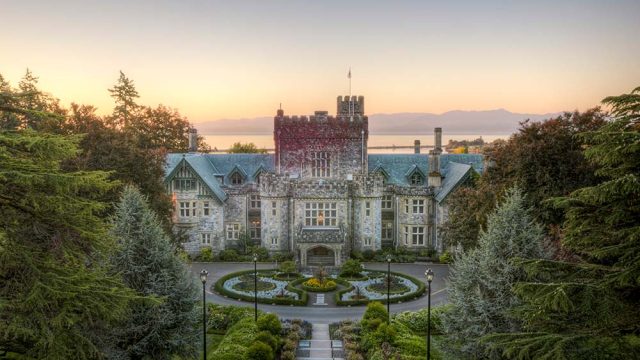 Why should international students choose Royal Roads University?
If you are looking for workplace-ready skills and real-world experience, then Royal Roads University is for you.
We provide high-quality public education on one of Canada's most beautiful campuses.
Team-based learning emphasizes collaboration, just like in the workplace. Interdisciplinary projects give you the skills to creatively solve problems. Guided reflection transforms you so you can transform the world.
Our admission policy looks at more than just formal education and qualifications. We see value in lessons learned outside the classroom in your hard-earned experience and professional achievements.
What Royal Roads programs are popular among international students?
Master of Global Management: Prepare to manage international complexities in business. There are multiple intakes throughout the year.
Bachelor of Business Administration in Innovation and Sustainability: Earn a solid business education that will sharpen your vision for social and environmental change. You will work in teams to support clients in the community.
Master of Arts in Intercultural and International Communication: Develop communication skills to bridge relationships in our media-rich, global community. Work experience is not required for admission but is an asset.
Royal Roads University has certificates, diplomas, bachelor's, master's and doctoral degrees. Speak to our Enrolment Advisors to find the right program for you.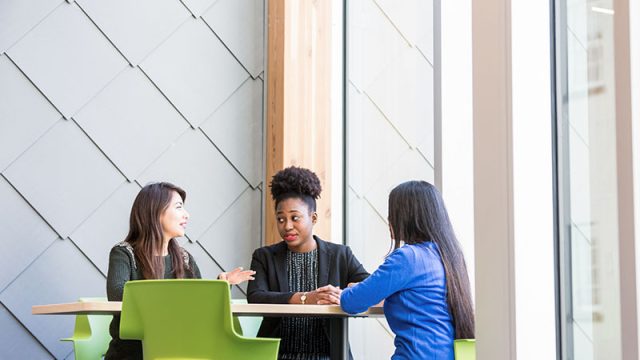 What nationalities are represented at Royal Roads University?
Our students come from over 60 countries, including India, Nigeria, Mexico, Bhutan, Iran, China, and Mexico. This diversity enriches our community, expands learning, and advances knowledge.
Our annual International Showcase is a vibrant celebration of the many cultures that make up our community.
How are our ILSC University Pathway students doing at Royal Roads?
They're awesome! We're seeing a lot of A's coming from ILSC University Pathway students. Way to go!
What kind of support do you offer to international students?
You will be supported at all stages of your study journey at Royal Roads University.
We provide information about what to expect in our programs and how to apply.
We also invite you to participate in orientation activities to welcome you to Royal Roads and our vibrant community.
We have a team dedicated to sharing advice and resources for your visa and study/work permits, health insurance, accommodation and work opportunities.
We support your career goals through career events, planning, networking and specialized career advising.
Even when you graduate, you'll be supported by the Royal Roads network for life.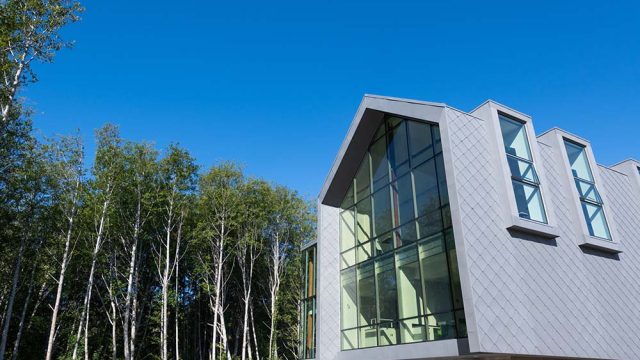 Are there any other Royal Roads highlights you think our students should know about?
Location, location, location!
Royal Roads University is in Victoria, a small but mighty city. Known for its natural beauty and mild climate, Victoria consistently ranks among the top cities in the world.
Our campus stretches over acres of lush parkland. You will learn amongst nature trails, mountain views, stunning gardens and one of Vancouver Island's most recognized castles.
Take a tour of the Royal Roads campus with us.
---
If you're interested in studying at Royal Roads University, and need to upgrade your English so that you can apply, check out the ILSC University Pathway Program in Canada, and start your higher education journey abroad!
Comments
comments