Bow Valley College is one of Alberta's leading educational institutions, delivering quality education and training programs for over 50 years. Bow Valley College's campus is in the heart of Calgary's vibrant downtown core.
The city is an ethnically diverse urban community just a short distance from the country's famous Rocky Mountains. Calgary has been ranked as one of the most livable cities in the world and has one of the lowest costs of living among cities in North America. The city of Calgary is widely regarded as a safe location in Canada, particularly for international students, with a safety index of 82.
Read on to learn more about the higher education and career opportunities that await you at our pathway partner institution Bow Valley College.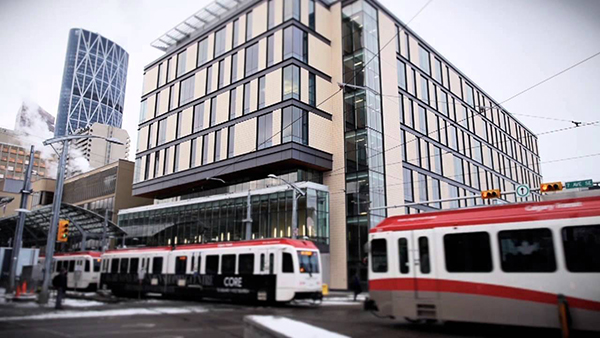 Why should international students choose Bow Valley College?
Bow Valley College offers a wide range of first-rate programs that provide quality education and work experience that prepares you to be job-ready in one or two years.
Bow Valley College offers courses across a variety of disciplines separated into specialized schools and programs. Our courses include practical knowledge so that you are able to graduate with the required skills for professional success. Teaching is informed by global industry and sector trends, with professors delivering high-quality instruction across small classes with an interactive, personalized, and engaging learning environment. Renowned academics and industry experts regularly visit the college to give guest lectures.
Bow Valley College is proud to maintain campuses which are widely-equipped with excellent facilities that support quality learning. They include bespoke computer labs, large conference halls, specialist studios, and libraries. Academic and professional tools are maintained to industry-standards, preparing you for real-world success. You can explore Bow Valley College campuses from the comfort of your home using the college's interactive map. Take a self-guided tour of the downtown Calgary campus, as well as the college's key services and facilities, with a 360-degree view.
What Bow Valley College programs are popular among international students?
Some of the most popular programs among international students at Bow Valley College include:
Business Administration Diploma: This program includes several majors, and the Chiu School of Business offers multiple opportunities through Social Entrepreneurship to help you build your entrepreneurial skills and get ready to launch a successful business.
Early Childhood Education and Development (ECED) Diploma: This program combines theory and practice and makes you eligible for Level 3 Early Childhood Educator certification from the Alberta Government. With the School of Community Studies, you can build a career that makes a positive difference in your community.
Pharmacy Technician Diploma: This program allows you to complete practicums in hospital and community pharmacies to obtain a Pharmacy Technician Diploma. With over 350 lab hours in a state-of-the-art facility, this program integrates cutting-edge technology and emphasizes hands-on training to help you become dispensary-ready upon graduation. The program has Full Accreditation Status†† with the Canadian Council for Accreditation of Pharmacy Programs (CCAPP), preparing you for the Pharmacy Examining Board of Canada's national certification exam after graduation.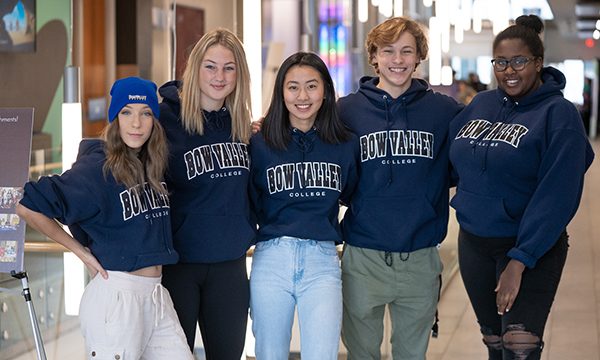 What nationalities are represented at Bow Valley College?
Diversity is a part of who we are. Bow Valley College hosts students from 148 countries, including China, India, Iran, Mexico, Nigeria, Peru, Philippines, Vietnam, and many more. Due to our great international facilities and services, you can enjoy a fun and rewarding lifestyle at Bow Valley College. Our 700 employees also reflect that diversity; we speak more than 50 languages combined.
How are ILSC University Pathway students doing at Bow Valley College?
We're very proud of our pathway partnership with ILSC! University Pathway students are well-prepared and confident in their language skills, allowing them to excel in their chosen career programs.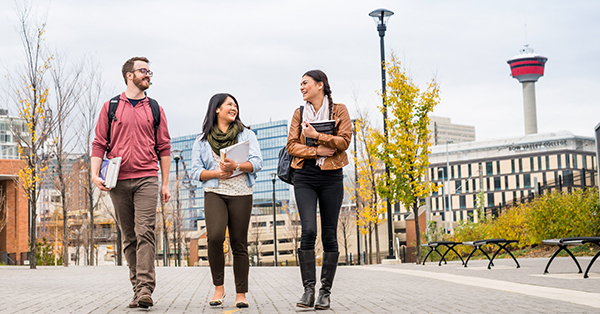 What kind of support do you offer to international students?
Bow Valley College provides resources to enhance your college experience and support your academic success. We provide numerous support services that assist you, including International Student Advising, counselling, career services, employment support, and accommodations for students with disabilities. The college invests heavily in a rich calendar of events and activities across the academic year while providing a wide array of extra-curricular opportunities, including volunteering, community engagement, and work experience. Bow Valley College offers an impressive range of financial awards designated to support international students. They include entrance awards for new students, learner pathway awards for students transferring to different programs, and in-course awards for specific courses.
Are there any other Bow Valley College highlights that international students should know about?
Bow Valley College has recently opened a new Centre for Entertainment Arts, which offers training to a new generation of game developers, animators, and VFX artists. This new facility spans almost 8000 square feet and will enable academic and artistic development through cutting-edge technology and industry-standard tools. Through this investment, the college remains at the forefront of growth in the digital creative world and contributes to Calgary's rapidly diversifying economy. The city was recently named one of the best places to live as a movie maker by MovieMaker magazine for the second year in a row. Bow Valley College was also recently selected in 2023 for The Career Directory, a guide to entry-level recruitment for recent college and university graduates.
At Bow Valley College, it's quicker than you think. Graduate with the skills employers need. Your dream job is waiting – connect with us!
---
If you wish to study at Bow Valley College but need to improve your English to meet the language entry requirements, check out our University Pathway Program in Canada. Our Pathway Program offers you conditional admission to our partner institutions and equips you with the English language skills you need to succeed in your higher education journey!
Comments
comments