Situated in the Greater Toronto Area of Ontario, Canada, Sheridan College is an award-winning post-secondary institution that welcomes students to Canada's largest urban metropolis. Sheridan College was founded in 1967 and transformed from a local college serving 400 students to a leading post-secondary institution, welcoming approximately 17,670 full-time and 2,140 part-time students annually, including ILSC University Pathway Program students! Read on to learn more about the higher education and career opportunities that await you at our pathway partner institution Sheridan College.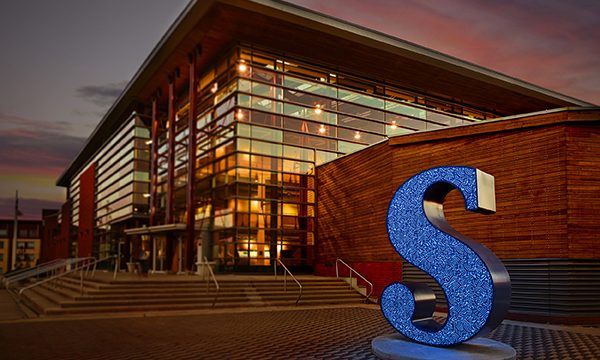 Why should international students choose Sheridan College?
English Proficiency Requirement: We are flexible with international students who do not speak English as their first language. If you meet the academic admission requirements but have not yet obtained proof of English proficiency, you can get a conditional Letter of Acceptance (LOA), also known as a conditional Offer of Admission, pending your English score. You have 45 days before the start of the school year to submit your English score. For example, if you're applying for the September intake, you can submit your ILSC certificate showing that you meet the required level for your program by July 15.
Financial Aid & Awards: Depending on which program you are enrolled in, if you are a new student starting spring (May) 2023, fall (September) 2023, or winter (January) 2024, you can get an International Entrance Scholarship ranging from $500 to $2,000. Students will be notified of their exact scholarship amount with their offer of admission. These scholarships are automatically granted without requesting any previous academic performance. You will also be eligible for tuition reduction if you are a new or returning student enrolled in our Pilon School of Business programs on a full-time basis, effective for the fall (September) 2023 semester. The reduction will be reflected in the Fee Estimates.
140+ Programs: Our varied selection of programs at Sheridan College include one-year certificates, two-year diplomas, three-year advanced diplomas, four-year bachelor's degrees, and one-year post-graduate certificates. Included are 35 bachelor's degree programs with Degree Completion pathways. With Degree Completion for example, you can complete another two or two and a half years of studies to obtain a bachelor's degree after completing a two-year diploma program. Degree Completion is a popular choice because you can complete the diploma program by paying international tuition, then come out to work and apply for permanent residency. After becoming a permanent resident and returning to complete two more years to obtain your degree, you only pay the domestic tuition for these last two years, which helps you save a lot.
Work-Integrated Learning: Around 88 of our 140+ programs have a work component, either mandatory or optional. It can be a co-op, internship, field placement, or professional practice through which you can gain some Canadian work experience for your resume right after graduation or get a job on the spot from your co-op or internship employer. Programs are highly focused on practical skills and experiential learning, and strong partnerships with employers and the community are established and maintained in the best interest of our students. Sheridan College programs and support services help you get career-ready with: pre-enrolment career and program advising, a work-integrated learning environment, resume and cover letter preparation, and interview techniques counselling.
What Sheridan College programs are popular among international students?
Sheridan College is on the cutting-edge of creativity and innovation research. Our students are impressed with our state-of-the-art learning facilities that simulate authentic working environments. Two-year diploma programs and post-graduate certificate bundles are popular options among international students because they would qualify for a three-year Post-Graduation Work Permit (PGWP) after graduation. Among Sheridan College's diverse program offerings, international students have shown interest in a variety of subject areas including:
What nationalities are represented at Sheridan College?
We have around 9,000 international students joining us from nearly 140 countries abroad; India, China, Nigeria, Pakistan, Ghana, USA, Nepal, Jamaica, Philippines, and Vietnam are the top sending countries. You will enjoy a friendly atmosphere and multicultural, diverse student population at Sheridan College.
How are ILSC University Pathway Program students doing at Sheridan College?
ILSC students come to Sheridan College with a prepared understanding of college life. They are also known as language-ready students who can leverage the language preparations delivered by ILSC while taking the most out of our academic and networking activities.
What kind of support does Sheridan College offer international students?
International students are important to us, and we understand they have different needs from domestic students. We strive to ensure that you receive support in every possible way and stage of your educational journey. Some of the support services we offer at Sheridan College include:
Recruitment managers designated for different territories and representatives in countries such as India, China, Vietnam, South Korea, Colombia, and Egypt who are most accessible to our prospective students
International Admissions Outreach officers look after international inquiries and applications
Sheridan College International Center attends to international students' needs and concerns once they are enrolled
Career and program advising and program matching by completing this five-minute Idea Generator quiz
Immigration advising on Study Permits (SP) and Post-Graduation Work Permits (PGWP)

You can either attend our virtual immigration workshops, or book an appointment with our immigration advisors. Complying with IRCC rules and regulations is important for you to maintain your legal status in Canada. You can get this assistance from the time that you initiate your first conversation with us, or once you are enrolled in your chosen program.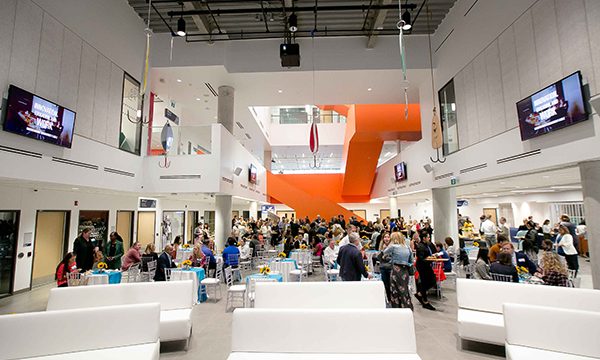 Would you like to share any other Sheridan College highlights for international students?
Sheridan College is an award-winning institution with a total of seven wins and 14 nominations for Oscar's animators and storytellers throughout the years.
Not only have our students' successes exemplified the excellent learning outcomes you can reap by attending Sheridan College, but our ranking as Canada's top employer and recognition as one of the country's best employers for diversity by Forbes Canada also speak to the plentiful opportunities available to you post-graduation.
Many of our students are hired for their co-op or after graduation. We have tens of Student Ambassadors and Peer Mentors who are international students and take advantage of their study permit to work full-time on campus or part-time (up to 20 hours) off campus. Furthermore, we place special emphasis on inclusivity and diversity among our students and employees.
You also have the flexibility to choose to study at one of our three Ontario campuses in Brampton, Mississauga, and Oakville, which are big cities only one hour travel by public transportation from downtown Toronto. You can enjoy affordable living costs around our campus locations while being able to access part-time work opportunities in Toronto.
To learn more about Sheridan College students' successes, visit our Co-op and Internship Success page.
---
If you wish to study at Sheridan College but need to improve your English to meet the language entry requirements, check out our University Pathway Program in Canada. Our Pathway Program offers you conditional admission to our partner institutions and equips you with the English language skills you need to succeed in your higher education journey!
Comments
comments