In September, ILSC celebrated its 20th anniversary!  After opening its first location in Vancouver in September 1991, ILSC has expanded throughout 7 global locations, and now offers a wide range of language programs, career and teacher training programs, corporate language training, and continuing education programs.  ILSC has taught over 100,000 students from more than 100 countries around the world!
We are very proud of our history and are excited to see what will happen in the next 20 years and beyond.  At the same time, we decided it was time to update our name, and refresh our visual branding and logo to reflect who we are today as a global company.  So we wanted to share a little bit about these changes.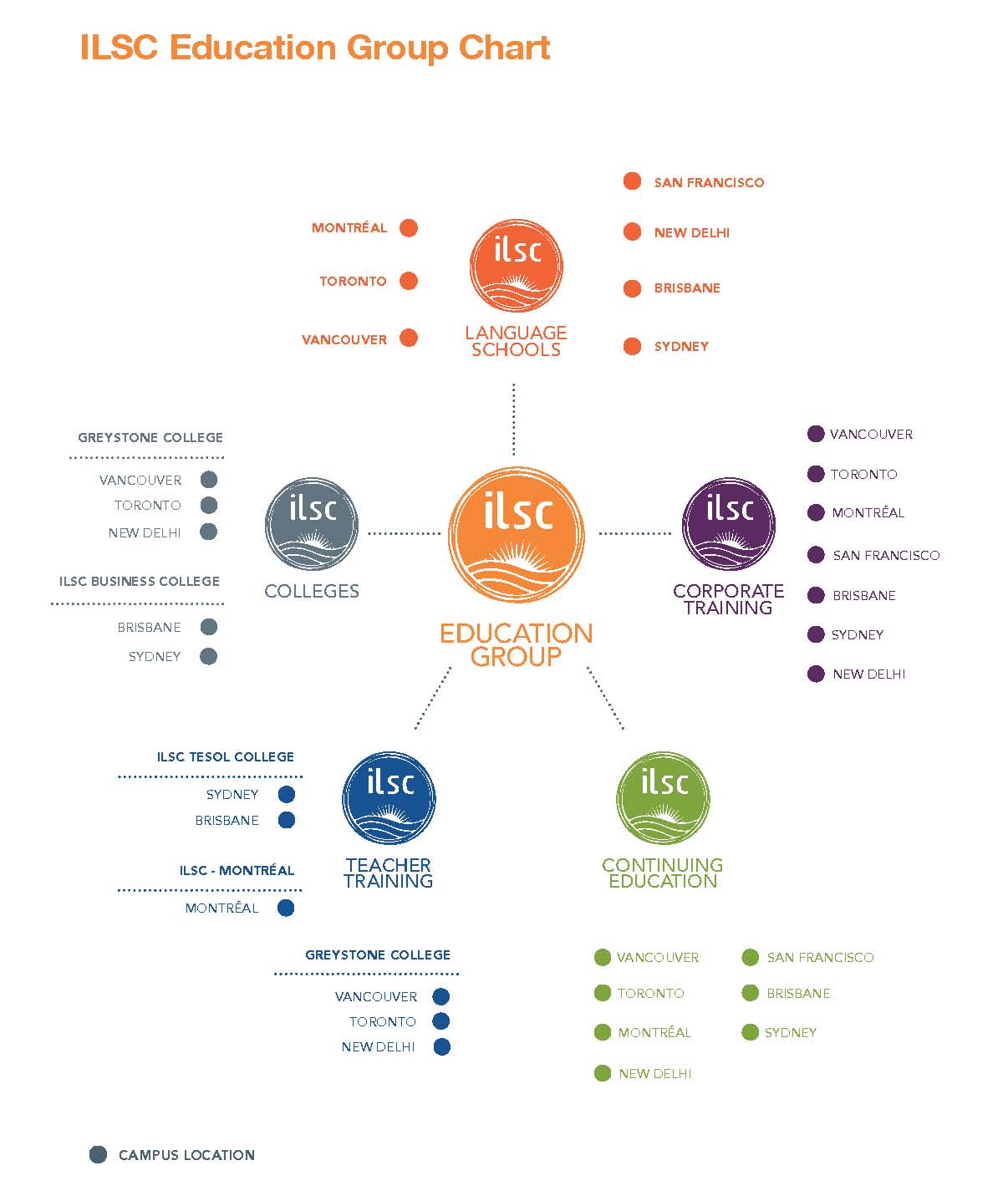 What's in a Name? We have changed our name from International Language Schools of Canada (ILSC) to ILSC Education Group.  We wanted to retain and the well-recognized ILSC name and honour our origins; however, now that we're a global company with locations in 4 different countries, we decided to move away from the Canadian focus and move forward with a name that fits every ILSC location.
The Story behind the New Logo: When we decided to refresh the logo, we chose to go the evolution route.  The new logo retains some of the key elements from our former crest that speak to all of our locations.  The water symbolizes the oceans that connect the continents, and the sun represents both the sun that we all share wherever we are around the globe, and the enlightenment of learning.  Our choice to go with a circular logo highlights our student-centred approach, and the 3 interconnected rings surrounding the logo represent the 3 key ways we offer support to our students: academic, counselling, and administrative.  At the same time, the rings also represent the relationship between ILSC, our business partners, and the outside community.  We value these important relationships and recognize how our strong partnerships help us provide dynamic, responsive and exciting learning opportunities to our students.
ILSC.com has a New Look: With all of these big changes afoot, we realized it was time to update our main website to match.  ILSC.com has a new look and feel, and acts as a main information hub to all of our education offerings.
We would love to hear what you think about our 20th anniversary, our new branding, and our updated website.  Share your thoughts in the comments!
Comments
comments