Contributed by Kathryn North and Noori Shekh from ILSC New Delhi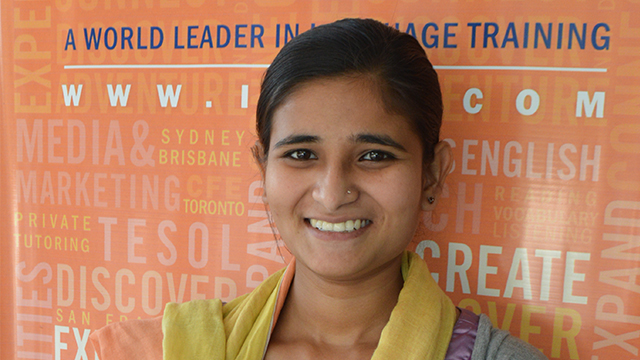 ILSC-New Delhi's Learn to Earn (LTE) program provides English and job skills training to help underprivileged young Indian women expand their opportunities for future success.
This is the story of Noori Shekh who currently studies Political Science by correspondence. She hopes to become a teacher in this field one day and writes that knowing English will give her the opportunity to "stand on (her) own two feet."
Focus is a trait that many of us develop later in life. Occasionally, as educators, we have the opportunity to meet exceptions to this rule, like Noori. On top of her studies, each day she teaches a group of children Math, Hindi and English at her home, charging a small tuition fee. She recognizes that there are many obstacles between her and her goal, but writes: "I will do hard work, focus on the aim, be positive, and be determined." Noori's LTE scholarship is sponsored by Mr. Wayne Low.
Here is a snapshot of her story so far:
Teaching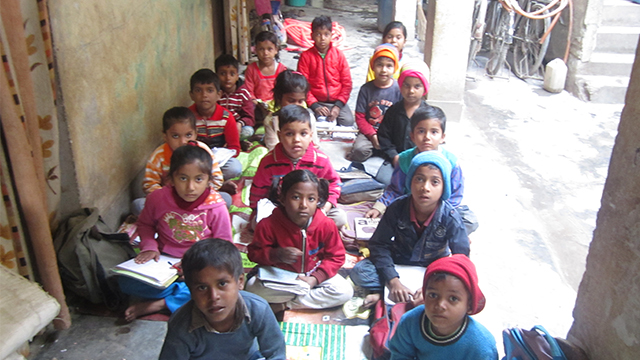 "They are my students. I teach them. They give me respect, and they're very naughty but I love them a lot. I love to teach them because it's my goal. I want to be a teacher, so I teach them like a tuition teacher. I think teacher option is the best for me because its gives me many activities with them. I teach them like a friend. I love my students."
Family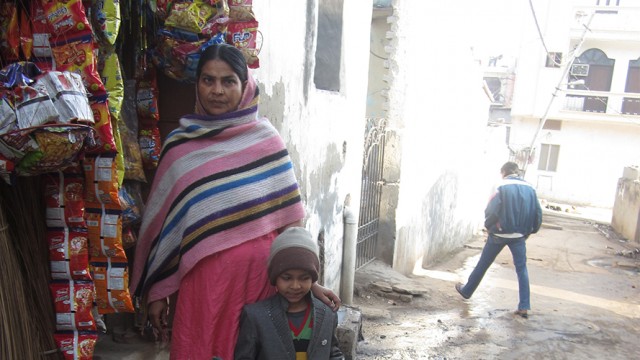 "This is my mother at my uncle's shop. My mother is my inspiration, because she always tells me, "You do everything yourself. If you do yourself you learn more things which is important for you." And my mother is very helpful person. She helps everyone. She always says me also I should help everyone. If you help them god always help you. I love my mom."
Friendship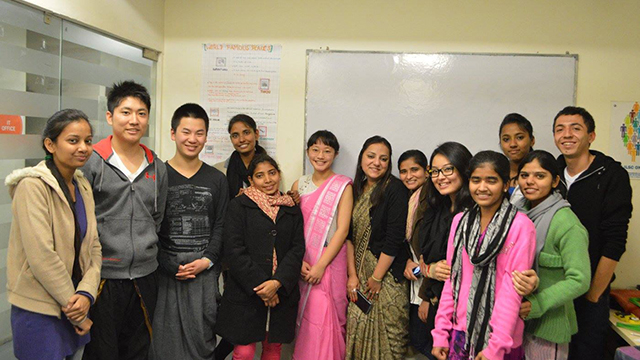 "They are my international friends. I love to spend my time with them. They are very courteous. They always speak softly. And when I came here, I am so nervous to talk them, because I thought they speak fluently and I don't know how to speak in English very well. But now, I know how to speak English not very well but better than before. This picture is from sari draping activity so we showed them how to wear sari. And they are very happy to learn sari draping."
Comments
comments