Contributed by Kathryn North and Priyanka Kumari from ILSC New Delhi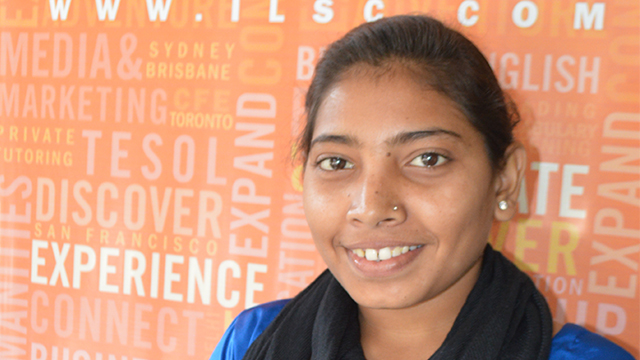 ILSC-New Delhi's Learn to Earn (LTE) program provides English and job skills training to help underprivileged young Indian women expand their opportunities for future success.
This is the story of Priyanka Kumari who is one of five daughters and is the first girl in her family to go to school. From those in her community, she has always heard that "girls cannot do anything," and she wants to prove through her own education and actions that this could not be further from the truth. Her dream is to become a teacher and to teach the children in her community including her younger sisters.  Priyanka's LTE scholarship is sponsored by Ms. Christine Renaud.
Here is a snapshot of her story so far:
My students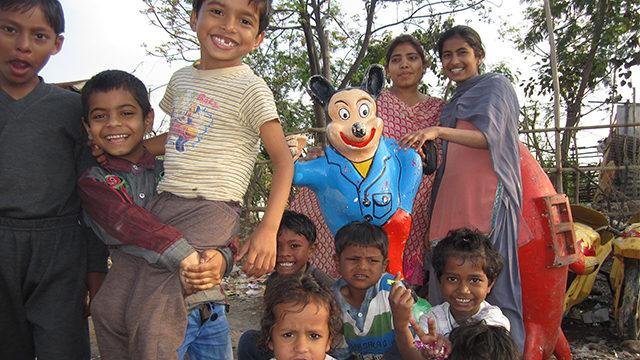 "This is my students' picture. I teach them (what I learn at ILSC.). We went to the amusement park and we had a lot of fun there. There are many small students in this picture. They all are very naughty same as me and cute also. I enjoy teaching them. When I am with them, I feel (myself as) a child."
My teacher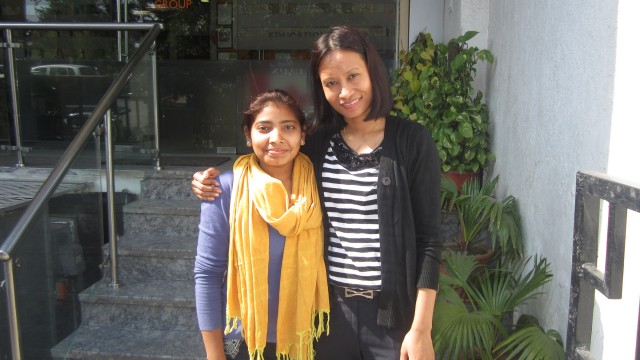 "This is teacher Shim with me in the picture. I extremely like her. I love the way she explain lessons to me. She is the best teacher in my life. She is an ideal person for me and in future I want to become like her. She respects all her students."
Kathryn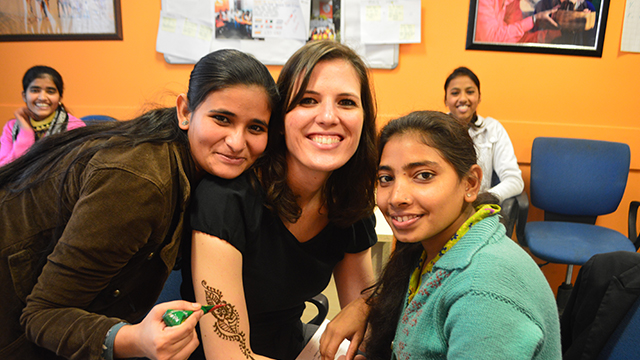 "In this picture, we did henna activity. I made the henna tattoo on teacher Kathryn's hand. Kathryn – she is the best human being. She is a very courteous and generous person. I haven't met anyone like her in my entire life. I like when she speak small words in Hindi. She is patient, funny and caring."  
Family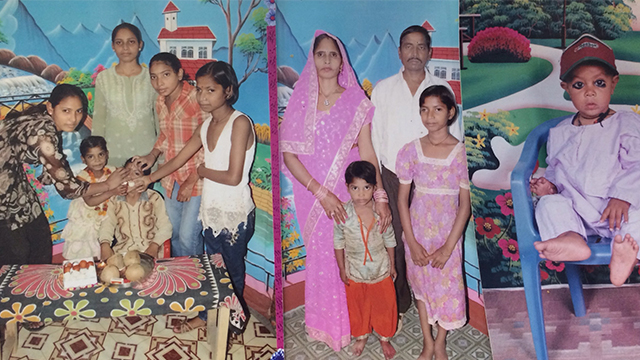 "This is my family picture with my father and my mother. I have 7 family members in my family.  I have got 1 cute brother and 4 lovely sisters. They are so friendly and helpful. They help me to do my work. Now my 2 sisters are married and they have one baby each. The babies are so cute and lovely. My mother is also so sweet and she works hard for us. My father is the best father in the world. He never stops me from doing anything, which is important and good for me. They always appreciate me, help me in my aims and to do hard work."
Comments
comments