Yorkville University and Toronto Film School are two popular ILSC University Pathway Partner schools in Canada. Yorkville University's campuses are located in Toronto, Vancouver, and New Brunswick, while the Toronto Film School, as the name suggests, is located in Toronto. While each school offers a unique set of programs and learning opportunities, both provide the same great service and experiences to international students.
We talked to these schools to learn more about why international students choose Yorkville University and the Toronto Film School, and how these schools support student living, learning, and career experiences.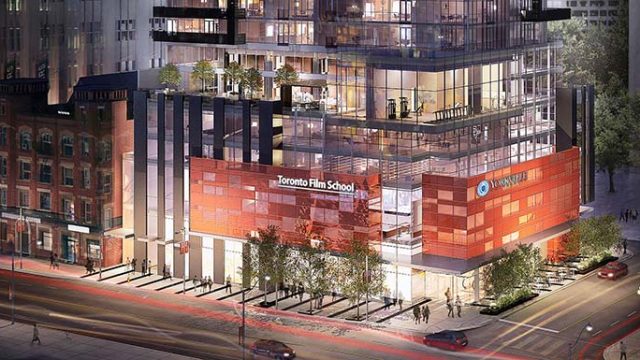 Why should international students choose Yorkville University or Toronto Film School?
Flexibility: Balance your studies and personal life with a flexible course load for on-campus classes. Courses are available throughout the week and the weekend allowing you more control and comfort.
Accelerated Degrees: By allowing you to continue your studies year-round, with no forced breaks, studying at Yorkville University and Toronto Film School enables you to graduate faster than the typical Canadian university. At Yorkville University, we also provide optimum credit transfers based on your previous learning.
Post-Graduation Work Permit (PGWP): Graduates from Yorkville University Degree programs are eligible to apply for a Post-Graduation Work Permit (PGWP) valid for up to three years.
Networking: Build lifelong relationships with students and professors as part of teamwork, discussions, and assignments. All professors working at Yorkville University and Toronto Film Schools are active in their field of work and can open doors for international students. This helps overcome one of the biggest barriers to success that international students have identified.
Year-Round Start Dates: Start your program as soon as you are ready! With various start dates throughout the year, you don't have to delay your path to success.
Student Assistance: Get the support you need from program advisors and student services staff who are committed to helping you achieve your academic and career goals.
Small Class Sizes: Get personalized attention in small classes (average class size of 25) and learn through active participation – be a name not a number.
Experienced Faculty: Benefit from the knowledge of Yorkville University's and Toronto Film School's award-winning faculty who have years of experience in their respective fields and can use that expertise to support you in achieving your career goals.
Tutoring Support: Yorkville's Learning Success Centre is available online for quick help and study resources, including 24/7 tutoring.
What are some of Yorkville University's most popular programs?
At Yorkville University, the most popular programs are our Bachelor of Business Administration and Bachelor of Creative Arts. Many of our students want to become entrepreneurs and enhance their knowledge and empower themselves with leadership skills to work confidently in leadership positions in the Business and Entertainment Industry; these two programs prepare students for successful professional careers. All of our programs are deeply tied to professional accreditations and career outcomes.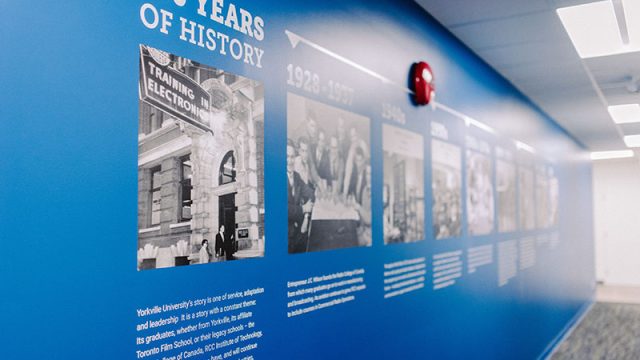 What are the most popular programs at Toronto Film School?
At Toronto Film School, the most popular programs include Film Production, Acting for Film, TV and the Theatre, Video Game Design & Animation, and Video Game Design & Development. At Toronto Film School, students transform their creativity into practical skills through hands-on industry-based portfolio projects that showcase their work to future employers.
What nationalities study at Yorkville University & Toronto Film School?
Yorkville University and Toronto Film School both feature a multicultural student body, including but not limited to students from India, Bangladesh, Pakistan, Sri Lanka, Africa, Iran, Latin America (Mexico, Brazil, Colombia) and China. In 2022, we welcomed students from over 75 countries on our campus.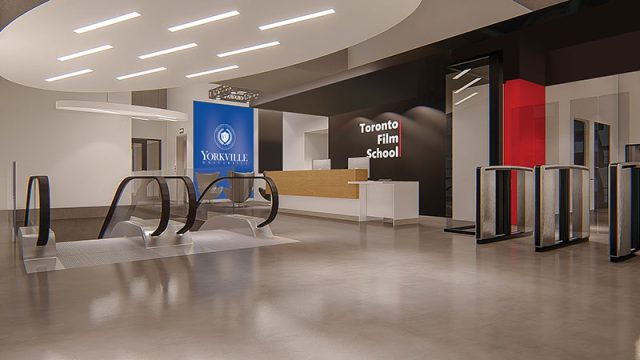 Do you feel ILSC University Pathway students are well prepared when they enter YU or TFS?
ILSC students who graduate from their English program are well prepared to start their pathway to a degree program with Yorkville University or a diploma in a creative field with Toronto Film School. Their preparation through ILSC allows them to be successful immediately with their start at YU/TFS.
What kind of support do you offer to international students?
We provide a robust suite of services to all of our students. International students can take advantage of the following services and facilities to support their personal wellness, career goals, cultural integration, finances, academic success, and more:
Career Services
Mental Health and Wellness
Accommodation and Accessibility
Student Services
Library
Finance
Housing
---
If you would like to study at Yorkville University or the Toronto Film School, and need to upgrade your English so that you can apply, check out the ILSC University Pathway Program in Canada which offers you conditional admission to your chosen partner school, and support to improve your English and prepare you for success in the Canadian Higher Education system!
Comments
comments