Confused whether to choose Hindi as your second (or third) language? Wondering, if New Delhi is the right city for you? Well, Namaste, everyone! I am Bagisha, working as an ESL teacher and activities coordinator at ILSC New Delhi and I'm going to help you decide.
Three years ago, I moved out of my hometown to work in New Delhi. Despite my mother tongue not being Hindi, my life in this city has been nothing but welcoming. Apart from its historical significance and lip-smacking delicacies, Delhi has got a lot to offer. I have fallen in love with this city and I'd like to share 7 amazing reasons to study Hindi (or any language, for that matter) in New Delhi. I hope it helps you to plan well and choose my city as your next study destination.
Make new friends with a billion people!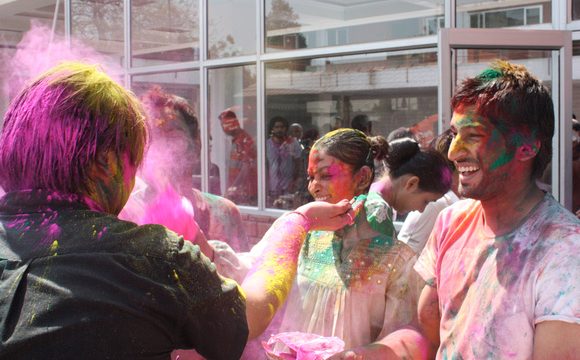 Hindi is spoken by one billion people across the globe with an estimated 615 million native speakers. It's one of the two official languages of India and the fourth most-spoken language in the world, behind languages such as: 
Chinese
Spanish; and
English
When spoken, Hindi and Urdu are very similar, and mutually understandable which means you'll have many people to practise speaking with, across several different countries. Hindi is one of the most important languages of South-East Asia. Studying in New Delhi will help you meet a variety of people and make new friends – Delhi is a thriving multicultural city filled with students and educators who will be happy to talk with you.
Hindi is a Phonetic Language

It's easy for newbies to pick up the Hindi language quickly, as it's purely 'sound-based' which makes developing vocabulary quite simple. What this means is, the Hindi alphabets are pronounced just as they are written down, unlike English. Check out the Hindi Phonemic script to explore more. 
Become spiritually woke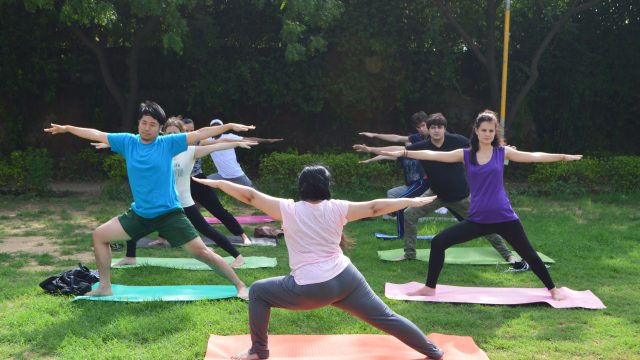 For those seeking to channel their spirituality, then learning Hindi will be an advantage. It's the language of the meditative chants and yogic gurus. If you wish to become spiritually woke and practise mediation, then learning the Hindi language could go hand in hand. Explore the power of religious scripts and open your mind to a unique world of historical literature. Throughout the year, we offer yoga/meditation lessons to our students on campus and we also offer short educational trips to some of India's spirital centres in Dharamshala, Dehradun or Varanasi.
Immerse yourself in the world of Bollywood!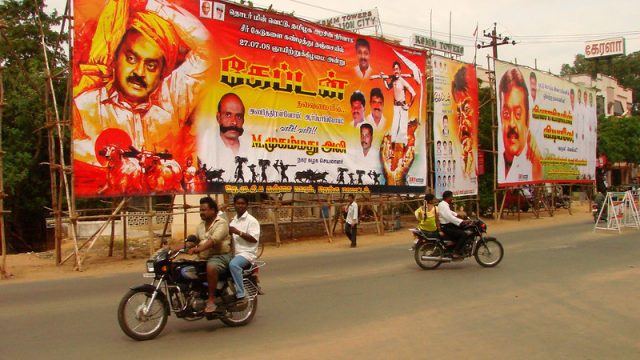 What's one of the best ways to learn and practise Hindi? Bollywood is your key! India's film industry is one of the top producers in the world of performing arts. Watching films is an excellent way to immerse yourself and enjoy the richness of Indian culture, and can assist you in developing conversational skills. Quite often, we organise Bollywood movie nights at the school to help our students become familiar with the language. If you watch Bollywood films with or without subtitles, you'll still be able to pick up key phrases and words, further strengthening your listening & speaking skills. The only drawback is that every year about half a thousand films are released, you may be spoilt for choice. 😊
Build connections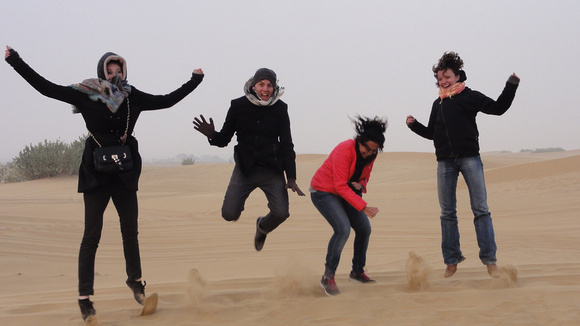 India is one of the biggest economies in the world. It's booming and developing at a fast pace. With a wide variety of professional opportunities ranging from tourism to technology, being fluent in Hindi will be highly beneficial, especially if you wish to work in India.
Also, for those living in English-speaking countries and dealing with Indian clients & colleagues, it could benefit you to build better business connections. I must say, it's a great way to make your counterparts feel at home. Additionally, youth can get better study and work opportunities at Indian Universities if they know how to speak Hindi fluently. 
Learn Hindi to travel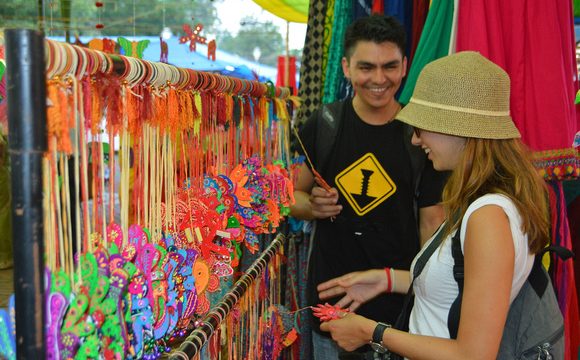 In India, most public signage is bilingual; the local language of the state and English; however, it would be naïve to believe that all locals are fluent in English. Thus, if you wish to travel to India (hassle free), then it's helpful to learn Hindi. You will be able to understand daily nuances of Indian life, connect with people better and of course, practise your spoken communication. By the way, we often organise field trips to Delhi's huge flea markets and our students get to try bargaining in Hindi, which helps them get the best prices! Imagine, grabbing local handicrafts, clothes, and ornaments at cheaper rates. What bliss! 
Why choose New Delhi ?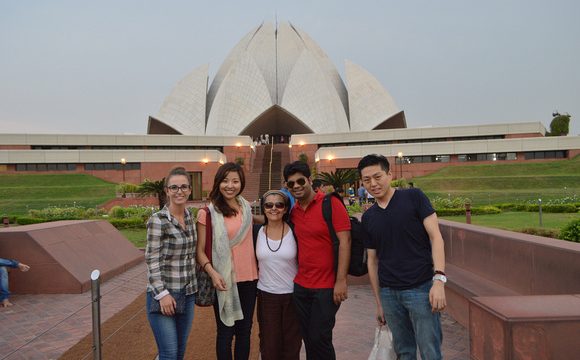 Apart from being the capital city of India, Delhi is also a melting pot of myriad cultures. You'll be amazed to meet people from various parts of the world. New Delhi has lots to offer to its students from historical and educational tours to flexible language learning programs. In spite of being one of the biggest metropolises in India, the cost of living and travelling are extremely affordable. So, what are you waiting for?
Do you want to learn Hindi in New Delhi? Check out our Hindi programs and come join the adventure!
Comments
comments