Contributed by Patrick Davey, ILSC-Sydney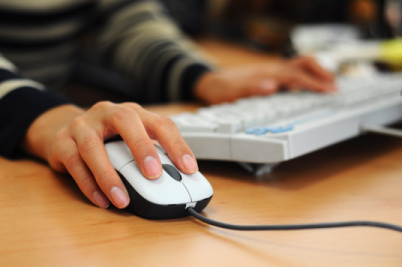 Did you know that websites you regularly use to keep in touch with your friends and family are some of the best ways you can study your English skills? Facebook, Twitter, YouTube or even Mixi and Cyworld can be great places to meet and share tips with other people who are learning English. These tools are called 'social media', and today play an important part in learning online.
You may not realise it, but social media are not only found on websites such as Facebook or Twitter. Do you read an English learning blog, or visit an online forum to help you study? All of these places are also considered to be social media – so if you're not taking advantage of these fun and useful ways to learn, why not start now? Here are some suggestions to get you started:

Twitter
Follow English teachers to see their tweets. They can be very useful! Our ILSC Twitter accounts – ILSC, ILSC-Sydney, ILSC-Brisbane, ILSC-San Francisco and ILSC-New Delhi – provide daily English phrases, new words and a chance to have your questions answered.
Use hashtags such as #Ingles, #Twinglish or #English in your tweets to meet other people who are studying English on Twitter and help correct each other.

Facebook
'Like' Facebook Pages and join groups that contain other English learners. Our ILSC Facebook Page is a great example of a place where you can meet English learners from around the world and find useful links related to English study.
There are many Facebook applications that offer a fun way to practice your English skills. Try finding an English dictionary or, if you're in the mood for it, try some games such as Growing Gifts or SuperPoke to test your reading comprehension skills as well as have fun with your friends.

YouTube
YouTube is a fantastic place to learn English. There are literally thousands of videos that can help you practice! Search for something like "English study". Remember to read the comments and add some of your own to really get involved with the English learning community on YouTube. Maybe you could even try creating some videos yourself? You can also find ILSC by visiting our channel!

Blogs
Use Google Blog Search to find English learning blogs that can help you study. Try searching for "learn English" or "study English online". It is also useful to find blogs on hobbies or topics you are interested in that are written in English – our ILSC Blog is a great start! Make sure to get involved by adding a comment or asking the author a question.

Forums
English learning forums have been around ever since the internet was first invented! Some websites such as EnglishForums.com are great places to ask questions on anything you can think of as well as find many useful English resources and new friends.

Other Social Media Sites
If you only use social media sites such as Mixi, Cyworld or Orkut – don't stress! You can still practice your English skills with other learners. Try spending at least one whole day a week writing posts, updates and journal entries only in English. You might encourage more of your friends to get involved as well!
Do you have any other tips or websites that are useful for you and your studies? Let us know by leaving a comment!
Comments
comments