With campuses in two hemispheres, ILSC and Greystone College students are experiencing some very different seasons right now. In Canada, it's winter – the days are shorter, darker and colder. Meanwhile in Australia's summer and New Delhi's winter, the weather is warmer, but there's no denying that all around the globe, international students are feeling the challenges of COVID-19 and the different restrictions the pandemic has put on our lives.
So, we wanted to share a few quick tips to support student mental health. Whether you're trying to beat the winter blues in Canada, or managing your wellbeing as a student in Australia, India or anywhere else during COVID-19, these ideas will help you stay positive and motivated!
Eat healthy
The type of food we eat can have a big impact on our mood and mental well-being. For many of us, when we feel down we reach for comfort foods that are loaded with sugar and fat, or we might enjoy a few more drinks. But despite our inner cravings, eating well-balanced meals with lots of vegetables and fruits and drinking lots of water is what will actually make us feel the best. Check out the government of Canada's food guide for tips on how to eat healthy!
Get outside – especially when it's sunny!
Getting outdoors has a few different benefits for student mental health. First of all, when it's sunny, you can recharge your vitamin D. Just 15 minutes of sunshine around midday is enough for your body to produce your daily dose of this important vitamin. Plus, going for a walk in an urban green space or park will help you relax and enjoy some fresh air amid the calm of nature.
Get good sleep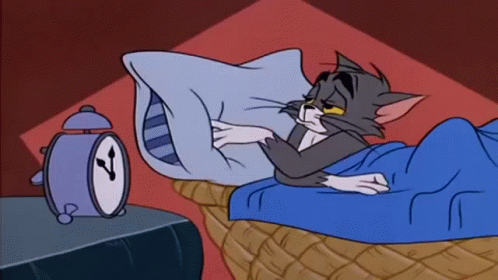 Set yourself up for high-quality sleep to get fully recharged for your next day. Poor sleep can have a major impact on your mood and your ability to learn and achieve your goals. Sleep better by following these good habits: turn off your blue light-emitting devices (cell phone, computers) at least an hour before bed; try having a hot bath or shower in the evening, but sleep in a cool, dark room; and don't eat too much, nor too late. In the morning, waking up to natural light can help energize you for the day ahead.
Listen to music
Put on some music that you love and get ready to dance or sing along. Music is a powerful tool to encourage wellbeing. It can transport us in time, remind us of friends and good times, and get our bodies moving. Play something happy and upbeat to lift your spirits.
Exercise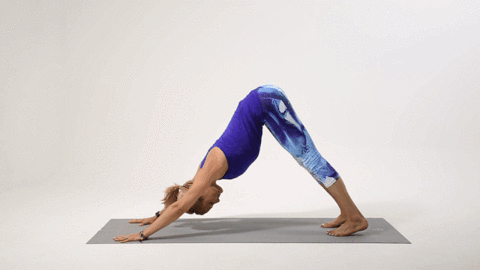 While you've got the music playing, why not combine it with some exercise! Physical activity increases endorphins and helps you stay physically fit, both of which have positive impacts on mood and student mental health. Join an online yoga, dance, or other fitness class to stay active and motivated.
Connect with friends
Some cities and countries have placed restrictions on gatherings, and we encourage you to closely follow the advice of local health authorities. But you can still get creative to make sure you feel connected with your social circle! If it's currently allowed in your city, go for a walk in the park with one or two friends. Or check out these fun game ideas to make your video chats more interesting!
Watch something that makes you happy
A bit of downtime with a movie or tv show can definitely help you relax. Choose something that will make you laugh or smile. Or just spend 30 minutes watching videos of cute animals. According to one study, this is an easy way to reduce stress and anxiety.
Reach out if you need support!
It's important to ask for help when you need it. We've given you some tools to help you manage your own mental health better, but you don't have to do it alone – we're all in this together. You can ask a friend or family member for support, or reach out to ILSC and Greystone College teachers and staff. Also, if you're a Greystone College or ILSC University Pathway student in Canada, you have free, 24/7 access to Keep Me Safe and MySSP app for help with any challenges you might be having.
For international students, we know that maintaining good student mental health can be challenging at the best of times. Studying abroad offers an amazing adventure and learning experience that is truly life-changing, but it also comes with unique challenges as you build new friendships and try to get comfortable in an unfamiliar country. But during winter and COVID-19 it can be even more challenging. Hopefully you'll find these tips helpful and can use them to help you stay energized and get the most out of your learning experience.
Are you interested in studying at ILSC or Greystone College? Explore our offerings and start building your own amazing learning experience!
Comments
comments